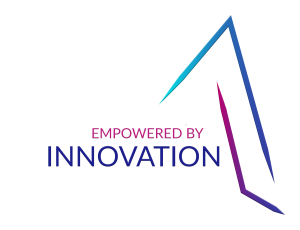 INNONET n.o. is a non-profit private organization, established in June of 2019 in Kolárovo, Slovakia. The aim of the organization is to examine the social changes and issues in the southern Slovak region; to collect best practices and disseminate the analyzed results, and to identify and handle social problems. The organization operates as an intellectual workshop for talented young people, enthusiastic volunteers, and dedicated experts. The main profile of the organization according to its legal statutes are social and humanitarian assistance, protection of intellectual and cultural values, promotion of healthy lifestyle and physical activity, and protection of human rights. The general activities are also including conducting researches, and writing studies; supporting environmental protection and regional development; and last but not least: it is a non-profit organization that organizes workshops and different kind of educational events. In addition, the organization provides free legal advice and general counselling for the citizens. Our education and training activity covers the development of innovative methodologies responding to modern problems; the prevention of early school leaving; and the efficient knowledge transfer in the field of environmental and entrepreneurial skills.
We agree with the objectives of the 21st century. Our goals include supporting and helping local governments; youth workers; minority institutions and non-governmental organizations, and also supporting sustainable tourism, and help disadvantaged people from various groups of society. We consider our mission to effectively disseminate our achievements and project results to people living in country towns and villages, thus contributing to the development of people living there, encouraging them spending their free time usefully. Hopefully this can also increase the supportive force of the country and contribute to regional development. Our long-term goals include using competency-based education methods to educate young people into open, creative adults with the ability to adapt to the rapidly changing labour market demands and challenges of the 21st century. Our indirect aim is to support the creation of a knowledge-based society and economy.
It is important for us to join and maintain cross-border cooperations, establish a wide range of strategic partnerships, and to exploit the potential of the regional cooperation in the Carpathian Basin. We endavour to seize opportunities and work to spread new practices and strengthen innovative cooperations in the region. In addition to nationally funded projects, our organization implements projects funded by the Erasmus+, International Visegrad Fund, and Interregional Cooperation Program. During our work, we focus on using innovative problem-solving and trying to find solutions, that meet the needs of our modern age. Our partnership consists of organizations with high expectations, experienced in domestic and international projects. We believe in the value-creating potential of fully customized services and in the outstanding strength of our highly trained, multilingual, trusted team of teachers, lawyers, economists and engineers.